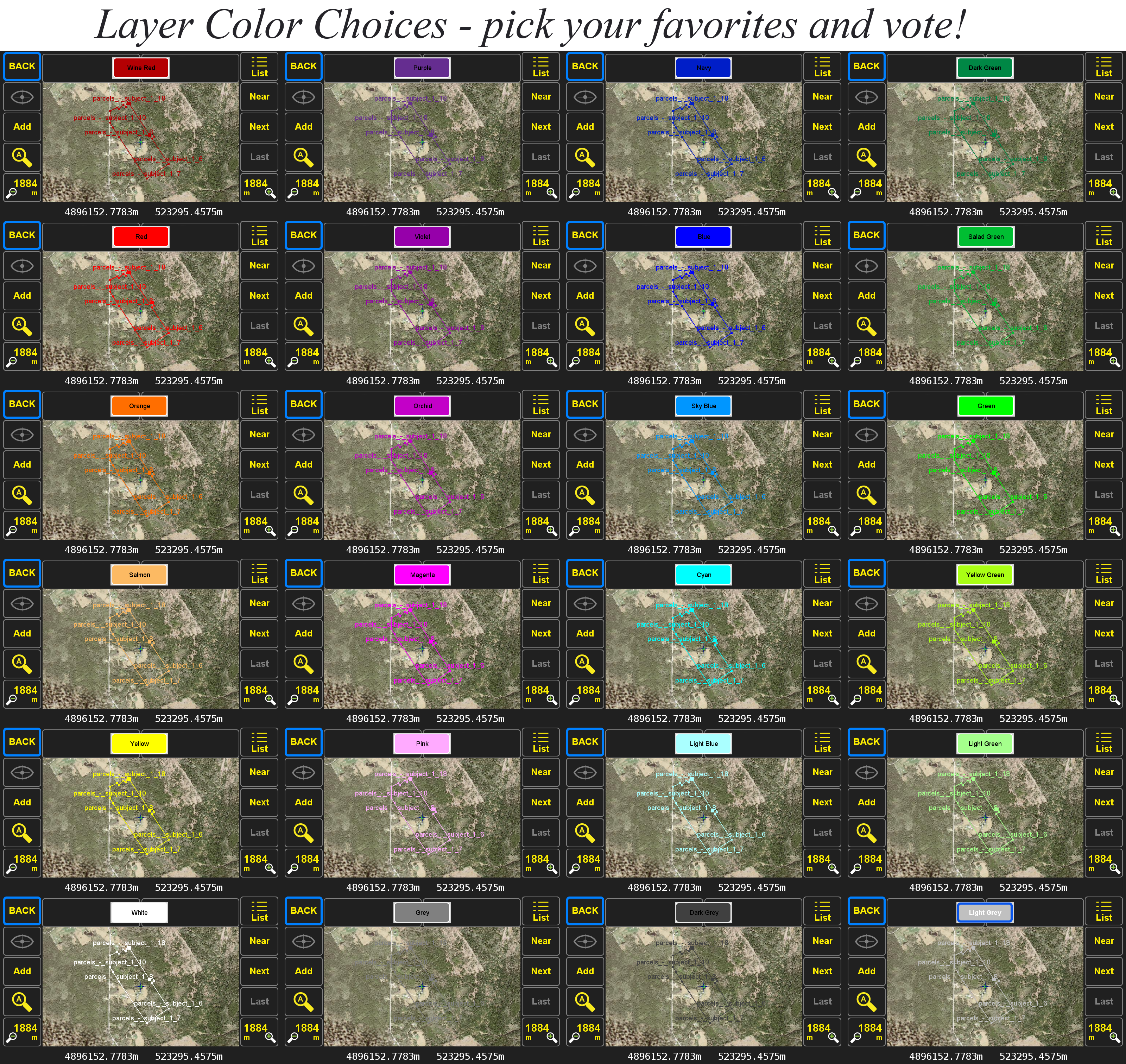 I've started a short write up entitled:
Getting Background Maps onto the Triumph-LS
and am hoping to get some feedback from all users as to which color (or colors) they prefer to see for points and polylines when overlaid on aerial imagery.
This is also an excuse to test out the Polling feature of this forum system; first off, it is limited to no more than 10 choices. Accordingly, I've left more than half off of the list of candidates. If you prefer a color omitted from the ballot, feel free to write. Thanks for voting.