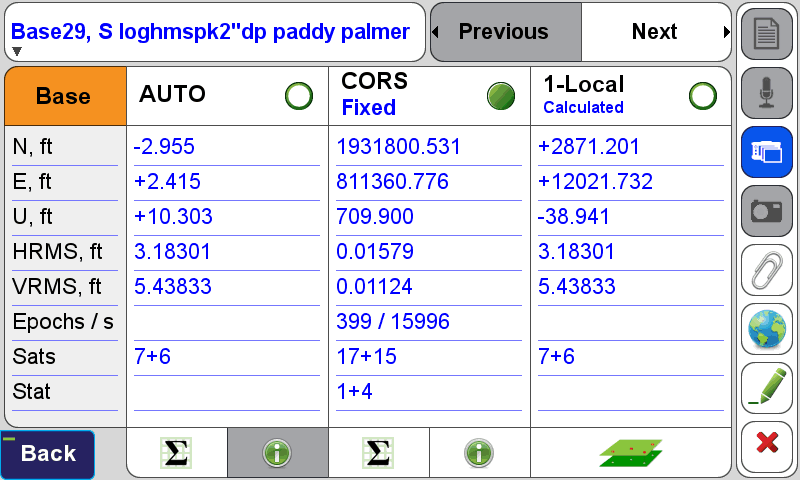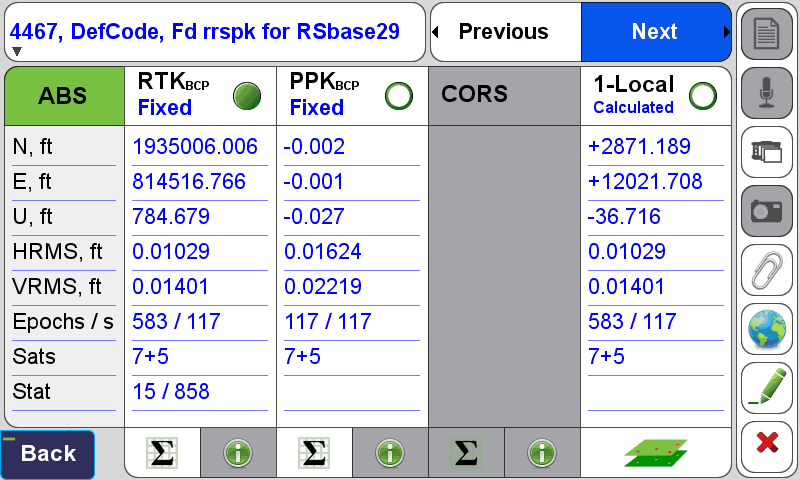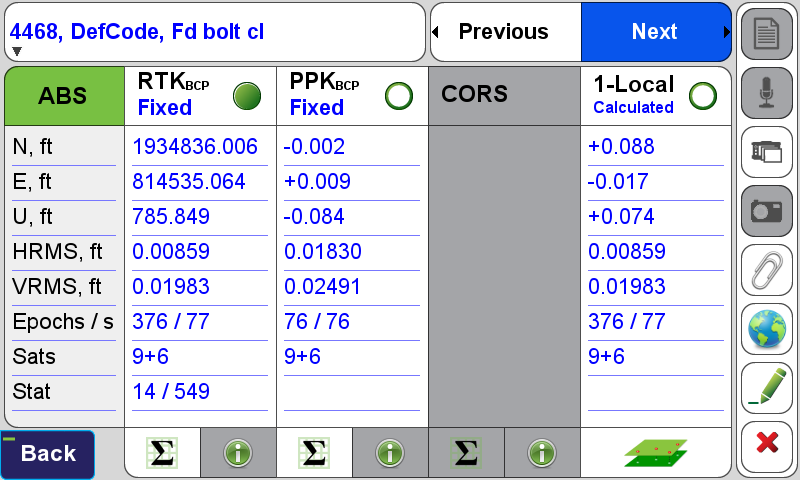 Now, here is the problem. I set up on Base 29. Autonomous. Then, I shot on POINT 4467, which is PREV base 5.
After using mlocal, everything is fine. AFTER dpos, it updates the position for the base, and moves it 0.08'. (See 3rd screen shot) IF I use 1local, (2nd photo) then, it moves it 12,000 in eastings and 2800 in northings. It should show the 0.088 Northing change, and 0.017 as shown on the 3rd screen shot. But, the 3rd one won't allow it to do that.
Ideas? It does have a localize in it.
Thanks
Nate