A while back I made a post about trying to get the LS vector data into TBC so I could combine it with terrestrial data...well...at the end of the year Microsurvey snagged me with a few hundred dollars off of their Star-Net software. I wasn't getting anywhere with Trimble so I decided to take the plunge to Star-Net.
I got my first Star-net project here to read in GPS vector data...it took some fiddlin' ...but I have been able now to figure out how to get the NGS Gfile to read into Star-Net.
It's superior to bringing this into TBC in that it's not just post processed raw data, but it's the the Real time or DPOS PP vectors that you get from the LS...depending on what you choose after DPOS. That is what I was after...so I'm stoked on that!
Only issue...
it's loosing all my point descriptions in the NGS Gfile process...Can anyone help with that?
Here's a screenshot of the Export options on the LS that I've been able to make the Star-Net import work with: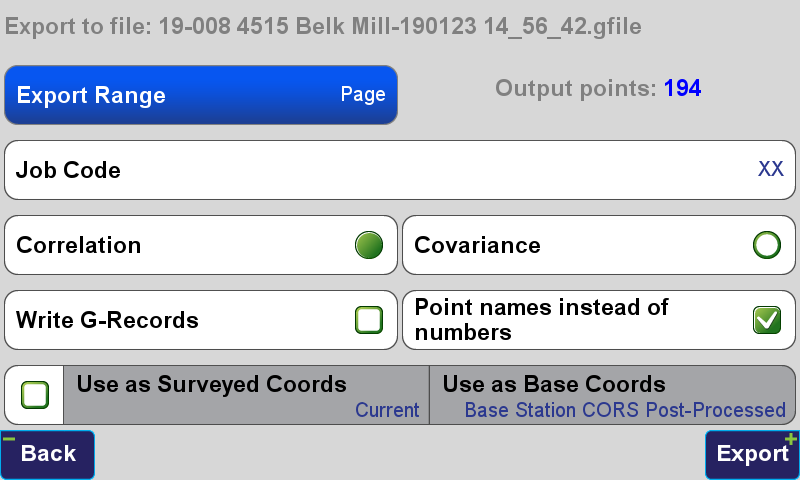 Once you generate the Gfile, you have to change the file extension from .Gfile --> to .ngs and then Star-Net can import the data as a "Blue Book Gfile"
With that configuration here's what it looks like in Star-Net: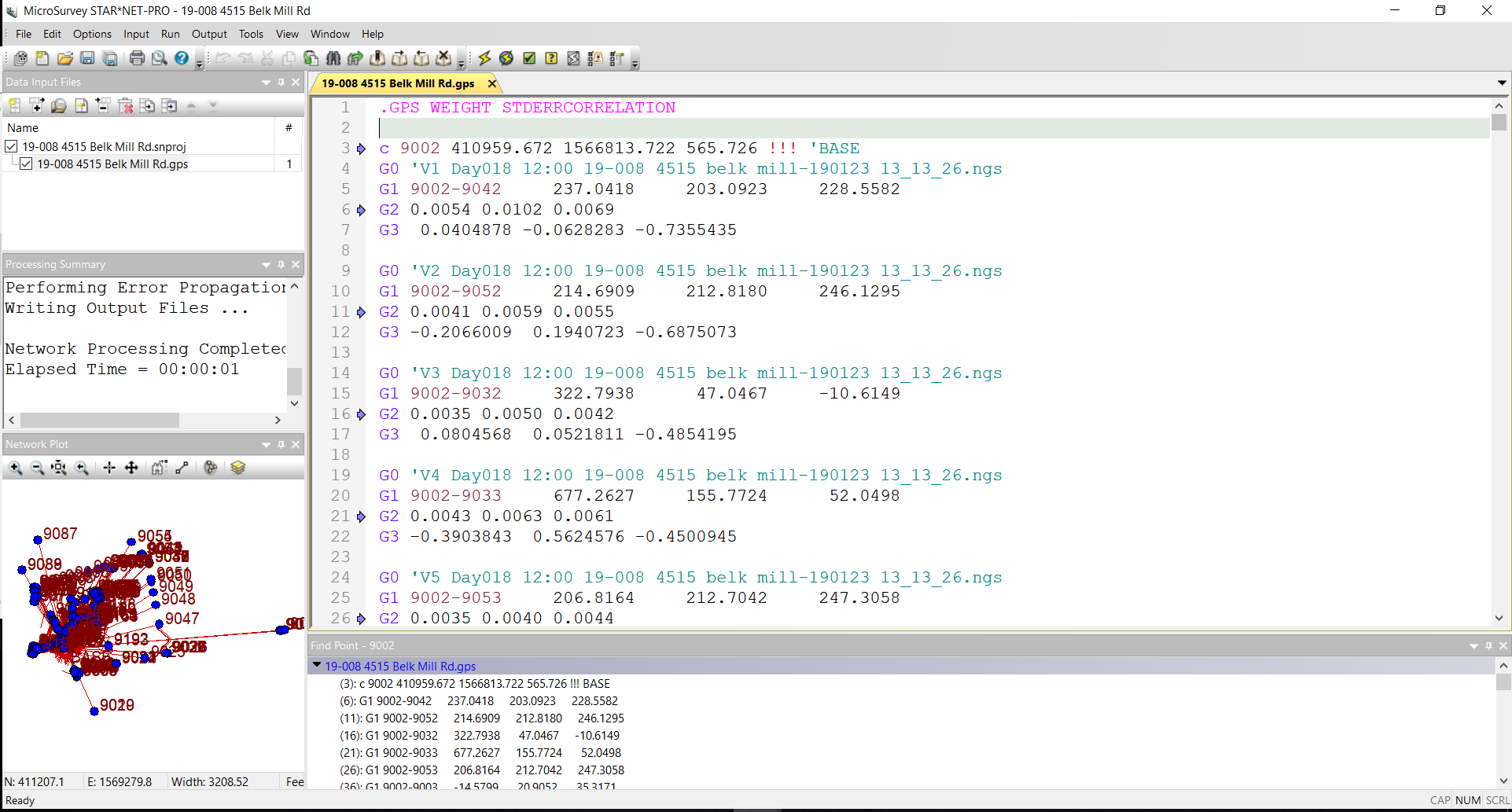 But...
see how it doesn't import any codes...any help or input is appreciated!
Thanks,
Timmy G.