A PDF (too big to be loaded here) named "Triumph-Family" shows Triumph-NT and Triumph Omega (wired receiver-antenna solutions) among other well-known receivers, hardware and software from Javad. We can even find some specifications in another PDF (attached Omega Datasheet) and we can add little comments here.
Looking toward 2020 as a milestone in GNSS industry, part of us will love to use the reworked Triumph-LS with Linux, multi-constellations and jamming/spoofing protection all-in-one box receiver. LS represent a high-end GNSS solution, as is.
But there will always be another part of us who will prefer to use a Bluetooth receiver/controller configuration, because the receiver without a screen is strong enough to endure scratches from spikes and branches. I respect the T1/T-1M form factor, but many of us will not either refuse a modern, reworked look for T-1M similar to LS style, that will probably find its place into "Triumph-Family".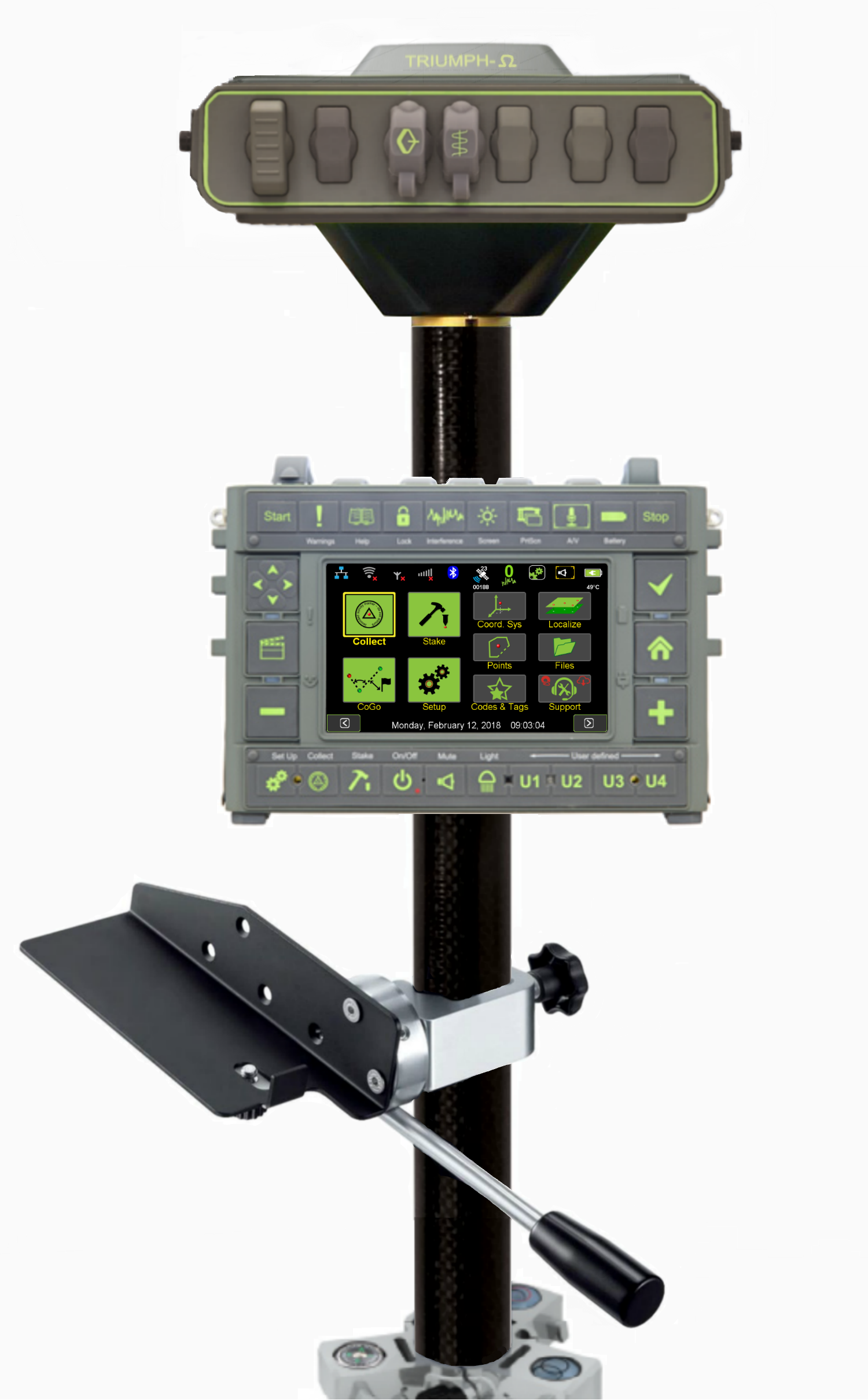 And a small detail: must have IMU inside. Simply want to tilt the pole without the fear of magnetic disturbances and recalibration.