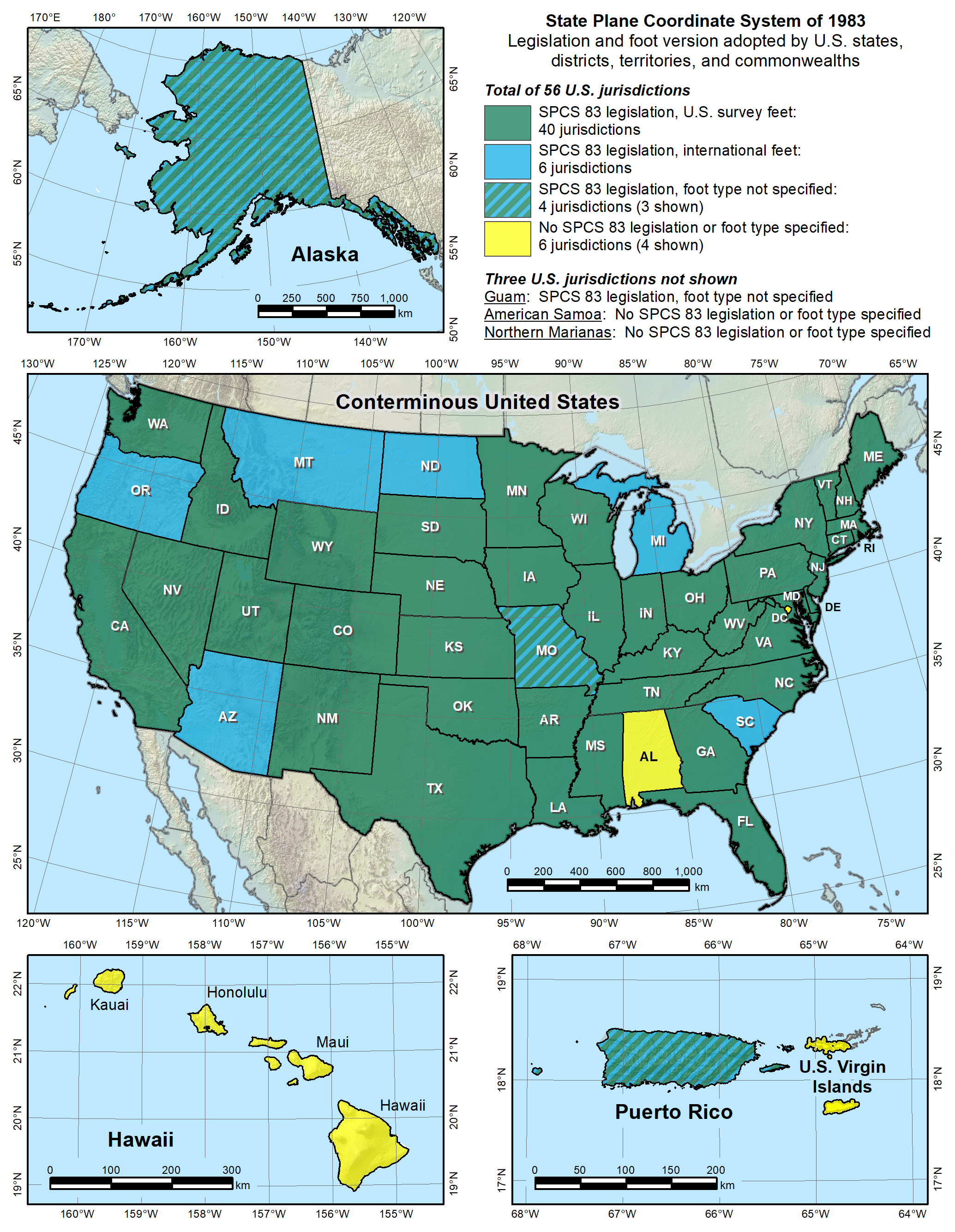 Sorry...have to fire a shot off the bow here...
I have mentioned this to Adam in multiple conversations, but just wanted to reiterate the seriousness of this issue.
This is not an issue for many users...only six states use International foot...but for those of us bordering on states with two definitions of the foot...this is a
HUGE
issue.
I am in Charlotte NC and on a daily basis I work in NC (US Survey Foot) then at any given day I will switch to SC (International Foot)
In the current version of J-Field you can create a new project and specify units...this
gives the impression
that you are setting the units for the project...beware! Not so...
Units are set in the General Group - Advanced Settings
This is the scenario I just ran into this morning:
Worked in NC yesterday...going to SC today to do some
LAYOUT
on an ongoing project...
I open the SC project
(originally setup in International Foot)
and import some points...just as I was finishing the import I noticed the import units option and the red flag goes up...DANG I FORGOT AGAIN...
Sure enough...went to the edit project properties...it had reverted to US Survey foot...
I'm aware of how to set it correct...went to setup - general group edit - changed the units back...
Changing the units like this applies a scale to the points all the way from the origin of the system 0,0
On this particular site the shift was 4.59'
No Warning...it just straight up changes coordinates on all your design points...IF I WAS NOT CONSTANTLY WATCHING THIS...(INTRODUCE UNAWARE FIELD CREW)...THIS WOULD HAVE BEEN STAKED INCORRECTLY...EVEN THOUGH I CHANGE BACK THE UNITS.
I don't know anyone who would be OK with a 4.59' shift on any layout project.
This would never get caught...until that call from the contractor happens!
PROJECT UNITS MUST BE LINKED TO THE PROJECT...PERIOD!
I'm sold on Javad equipment for sure...BUT:
THIS EQUIPMENT WILL NEVER BE IN THE HANDS OF MY FIELD CREWS UNTIL THIS ISSUE IS 100% RESOLVED...
I need to be able to open a project...and the units be set across the board...it needs to be OUT of the general group settings...and maintained in the Project specific settings...