Yesterday I surveyed the residential lot outlined in red...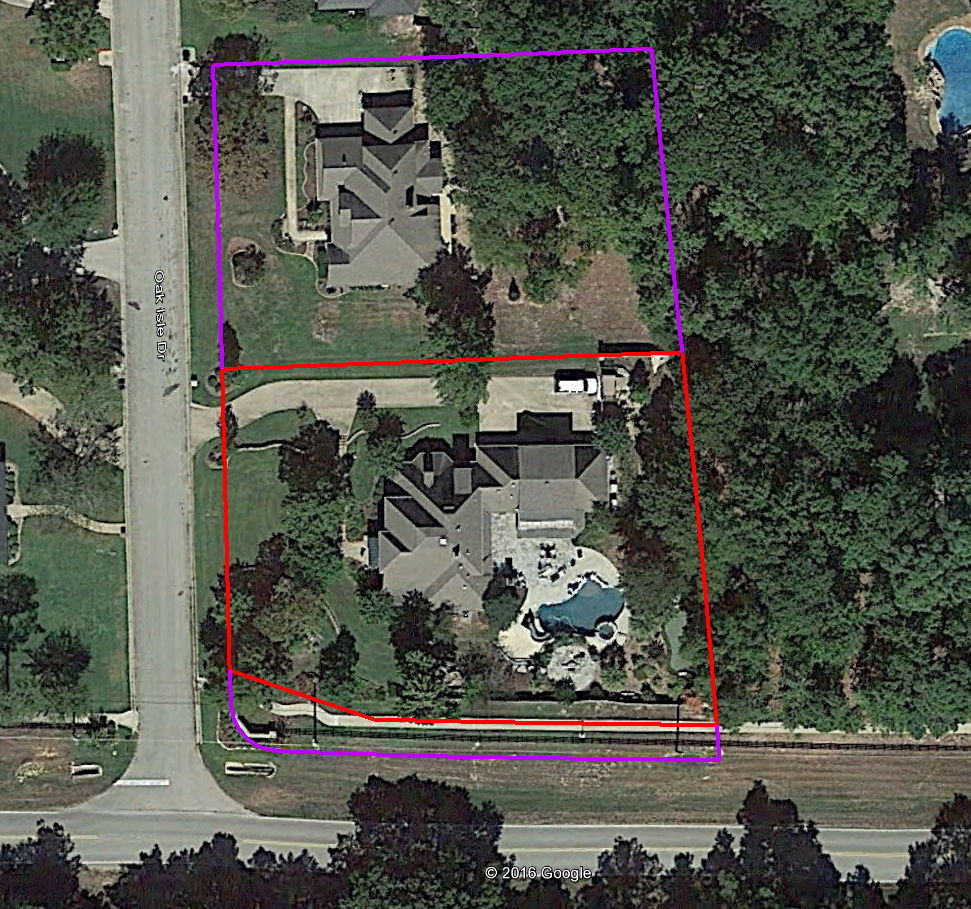 There is a 3/8 inch rebar stake I needed to tie in near the Southeast corner of the Lot next to the 7' tall brick column post seen in the street view picture. There was some sky to the South, but the column blocked a lot to the Northwest and there is a thick holly tree to the East, and of course all of the trees seen to the Northeast. To the South, on the other side of the road running East-West is a thick wall of pine trees. The only open sky was somewhat high to the South.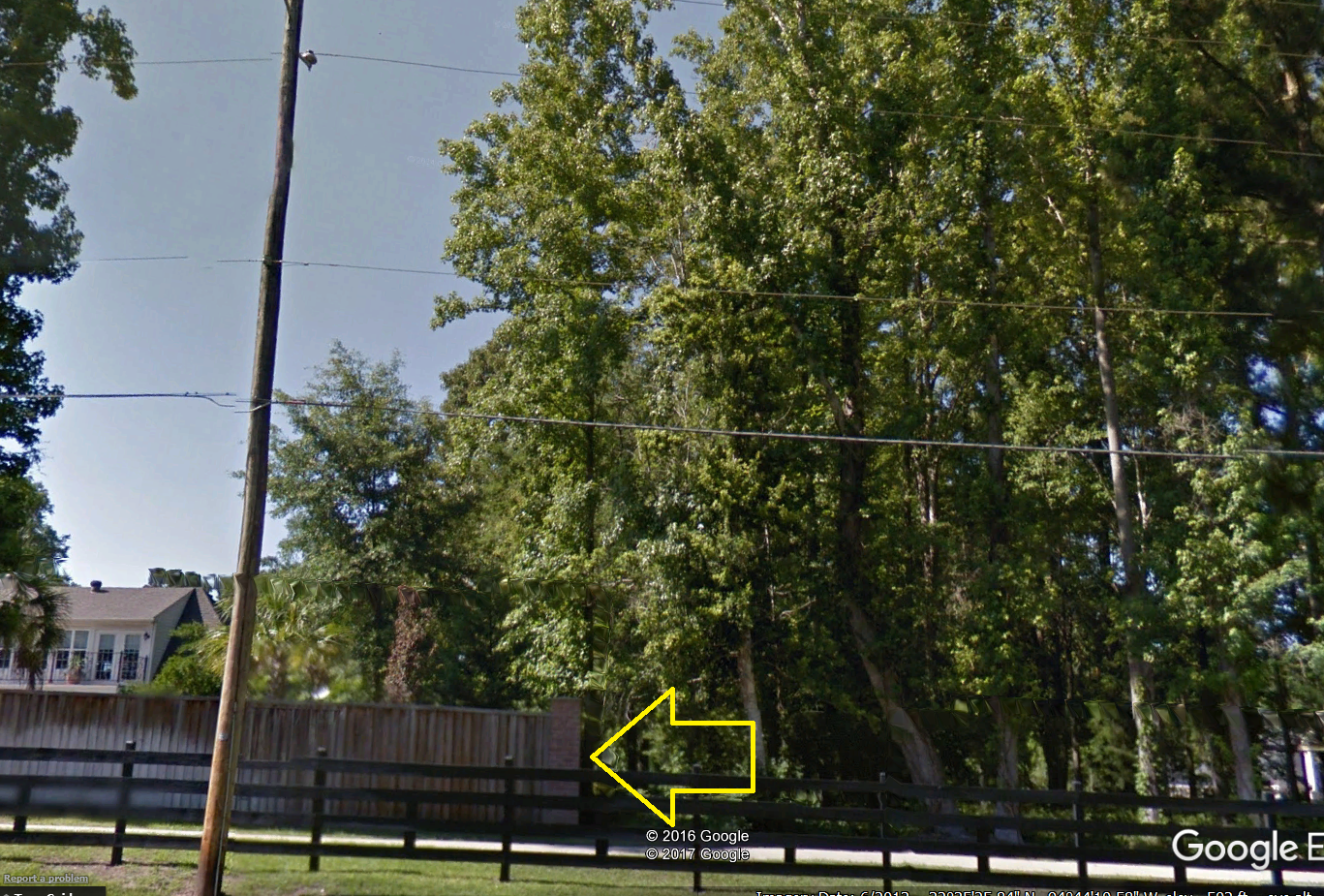 I started the observation at 14:08. After about a minute and a half, I finally started getting a repeatable fix. After about a minute (66 seconds) I acquired my required confidence of 10 with 11 independent fixes (shown in the screen shot in dark blue).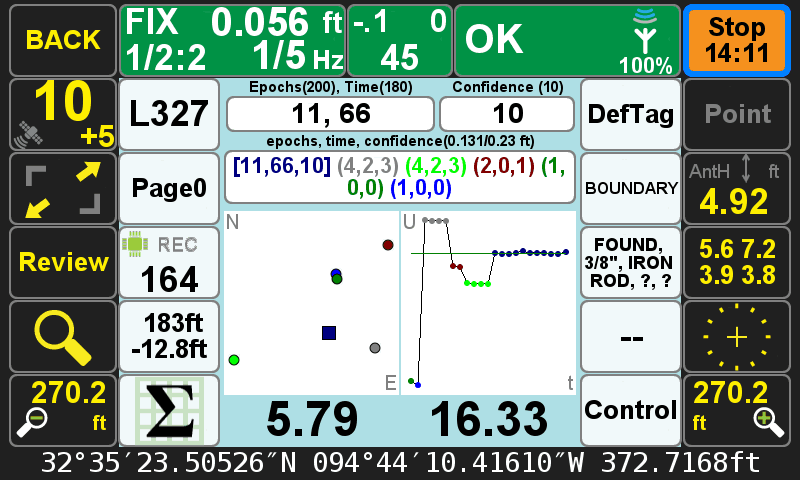 At 14:12 I had almost 2 minutes of fixed RTK. I believe I had three engines at one point, but I cannot recall for certain. It was a minimum of 2 because I have my receiver set to only log epochs with at least two engines fixed with this profile. Notice the time is 114 seconds. Eventually the fix was lost...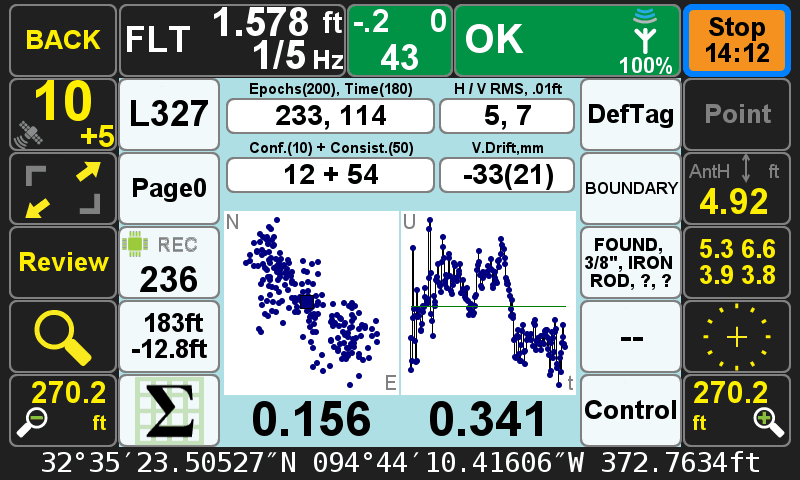 I waited for a new fix, expecting it to agree with what I already had and collecting the necessary epochs to finish the shot. I got several fixes that did not agree, but for some reason, the receiver did not reject this average as it should have. So I manually stored this point and started again...