Anyone who I have sold to or have heard my theory on taking shots in the woods knows that I preach taking multiple observations. DPOS is great but it is
not a short cut
in "Do I need to take more than one shot on this pin or not?". I will post some screen shots of a job that I am currently working on. The pin in question is under a couple of 18" limbs of a 48" post oak tree. The limbs are about 10' off of the ground.
On Thursday I went out and shot this pin with point number 112 first. Point number 112 did make it all of the way through my strict boundary profile (Confidence Level of 25, Consistency 20, 240 epochs, Validate with 2 minimum engines). The PPK did not agree with the RTK shot on point number 112. It did not take very long to get all of the way through my boundary profile. I was on it for a total of 491 seconds and had 305 seconds between fixes that agreed. My peak to peak horizontal error was 0.144 but mainly just a few outliers causing the such a large spread.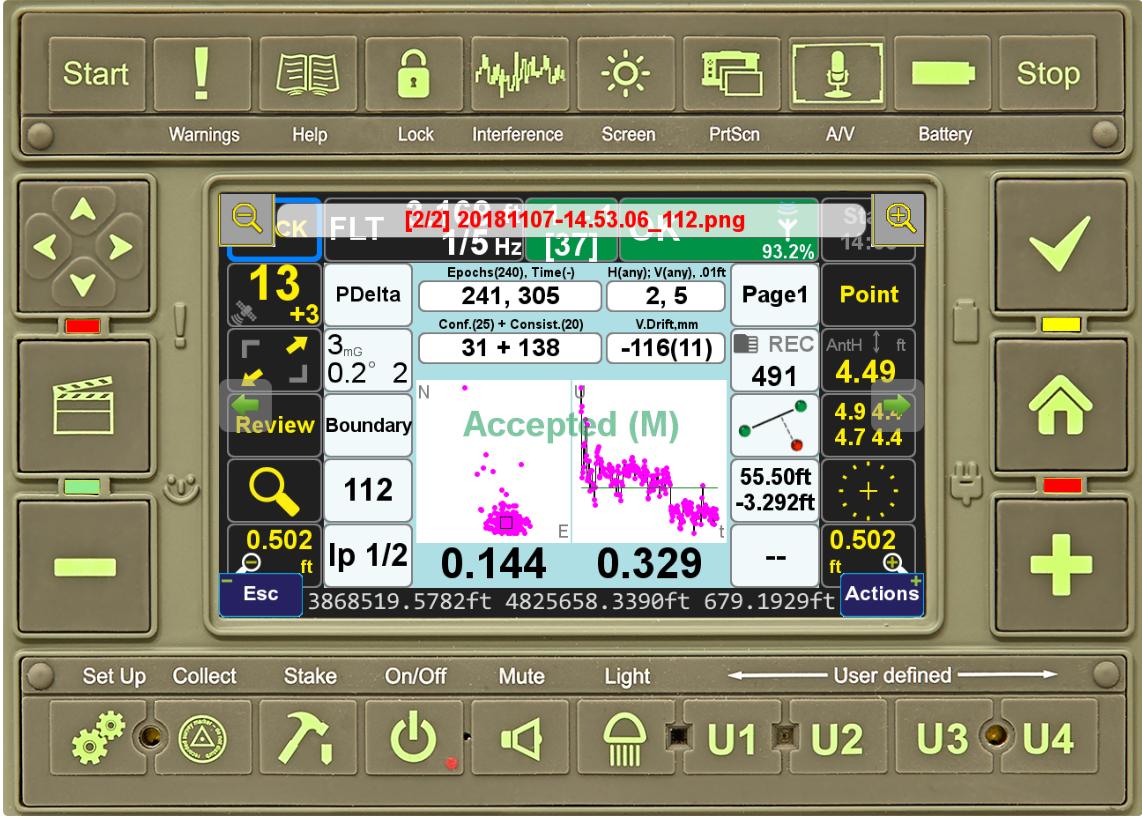 I shot the pin again with a point number of 113. This time it did not make it through my boundary settings. I ended up stopping the session at 2080 seconds or 34 minutes. The rtk shots had 117 epochs that agreed over a 136 second time span. You will notice that I put in the point description ?RTK. I do this so I know to review the data when I get back into the office.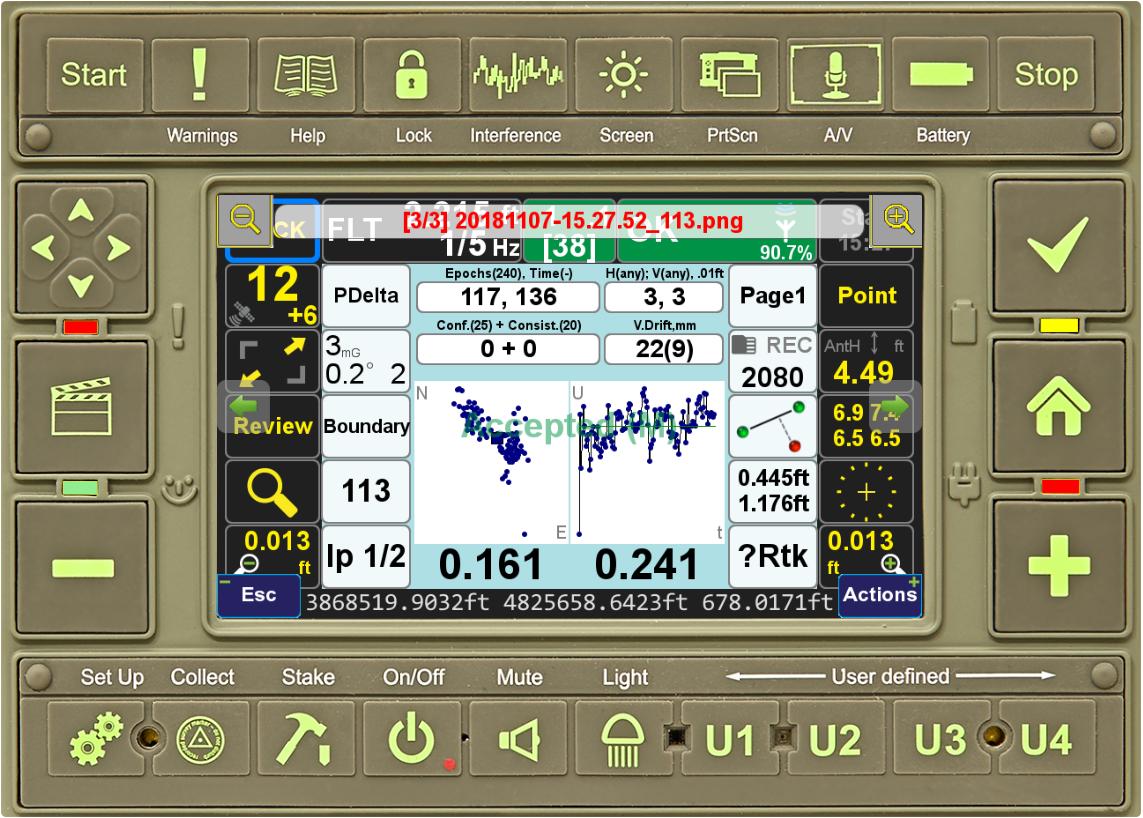 After I ran things through DPOS that evening point number 113 checked both PPK and RTK within 0.12' in the north and 0.03 in the east and 0.12' in elevation. So for such a bad place I think those two agree pretty well. Especially considering the peak to peak error on the rtk shot was 0.161'. Here is the kicker it does not agree with point number 112 by 0.52' if I hold the PPK data on point number 113.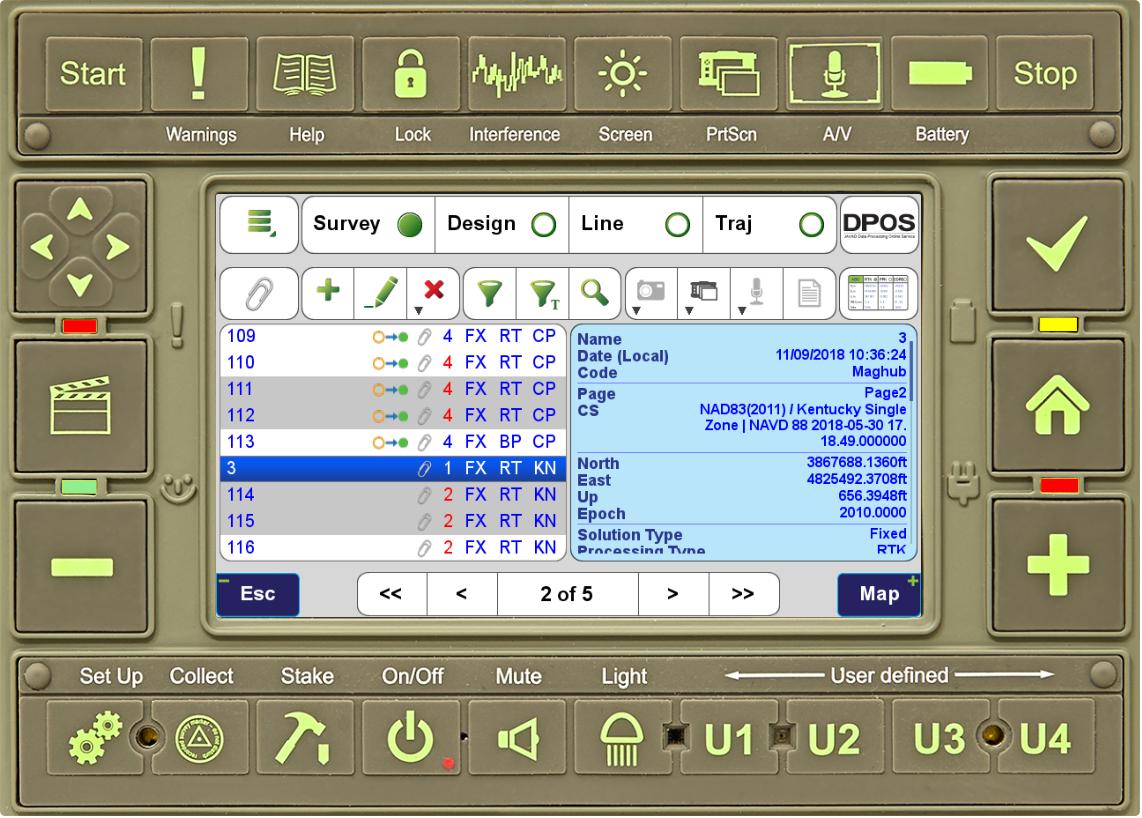 I went back out on Friday to verify which shot was good. I got an RTK shot on the pin again. This time it did not meet my boundary profile criteria but it did meet my person criteria to be able to stop it and feel good about the shot (more than 2 epochs that have a time span of at least 240 seconds between fixed epochs). I stopped the shot at 1955 seconds or 32 minutes with only 3 epochs that agreed with each other over a 691 second time span. It agreed with shot 112 from the previous day within 0.083' horizontal and 0.010' vertical.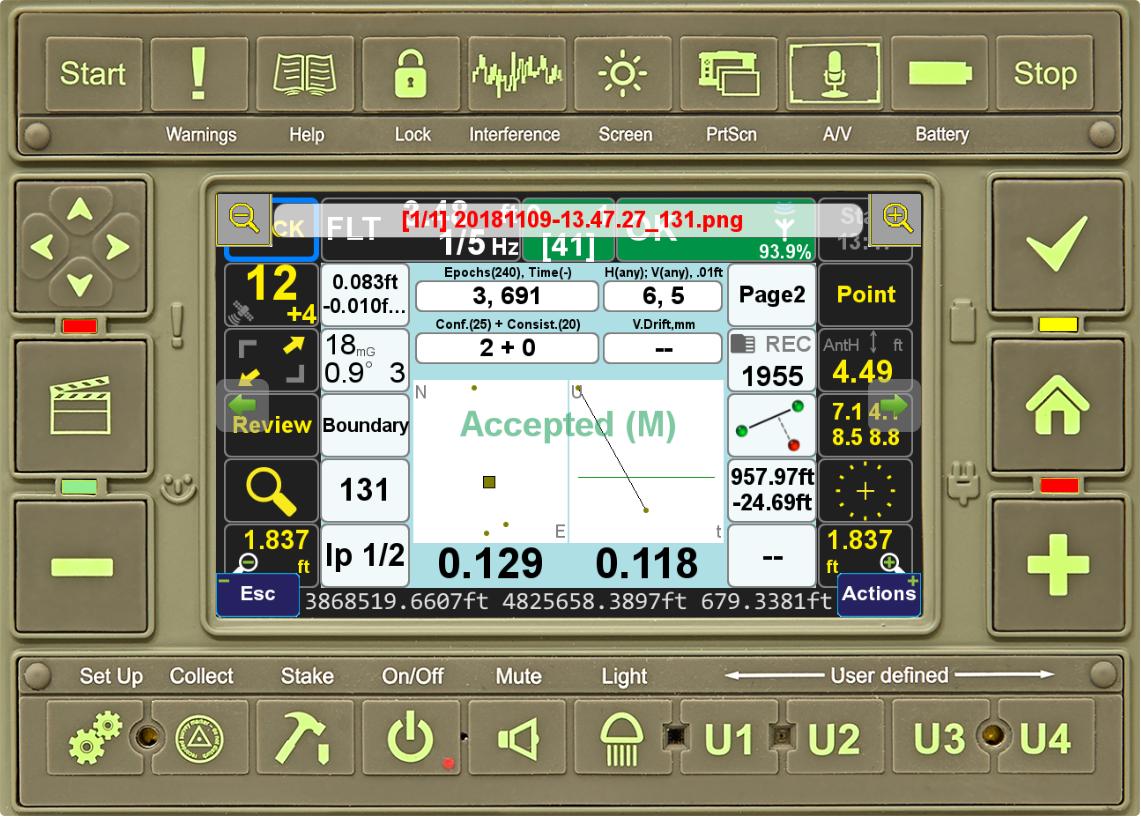 Here is the moral to the story. Do not trust a single shot even if you get a DPOS solution that agrees with it. As surveyors we expect the next surveyor to follow in our footsteps. We need to make sure we can repeat our results so the next guy can repeat them as well!