I just got back one one of my LS plus rovers from being worked on....first job I notice I am about 3' off from previous data. Ive checked my projection/coordinate system and all seems to be correct.
I looked at the base rover statistics and it shows an incorrect base position compared to the picked base location that is first chosen when started under REMOTE BASE. I tried again this morning and its still not working correctly. Am I missing the obvious? I have done a factory image reset but that has not helped. Its applying a shift that I cant figure out...I am missing my points by around 3 feet on both the base/rover setup and the Trimble Now network.
Notice the base location...this is the correct position.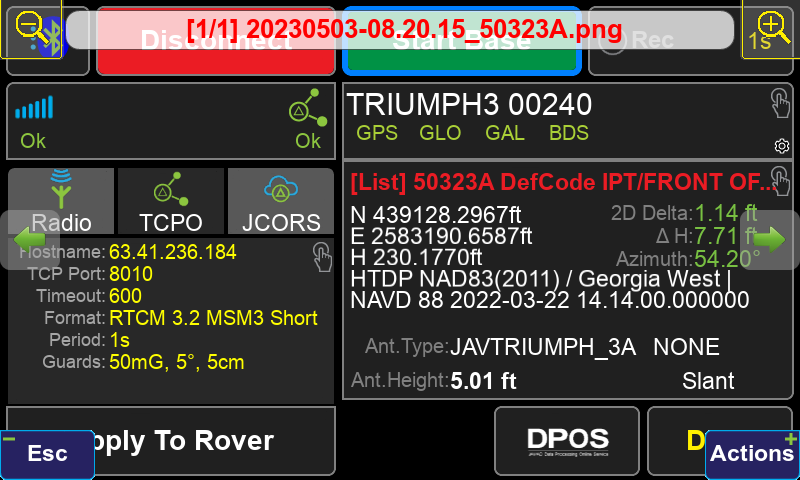 Notice the grid base position is different in the base rover statistics info on a checkshot into another known...I was off approximately 3 feet.