I'm having problems with the rental unit I got from Javad. When I connect to the NC RTN I am not receiving a data stream. I updated the unit from .402 to .802 then .803 which blew up my RTN profile and switched me from wireless LAN to UHF. I have fixed all that (I hope) but am not receiving data.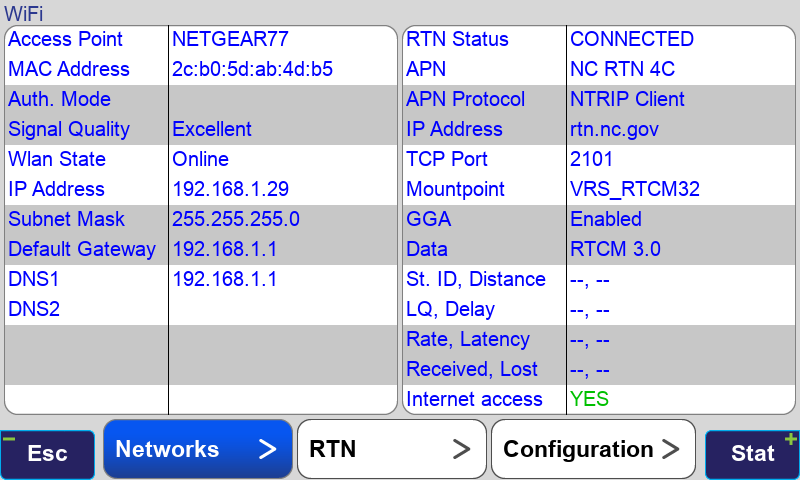 Saturday the temporary RTPK OAF supplied by Javad expired. I received notice of a new OAF but it is not installing. After checking for the new OAF there is no offer to install.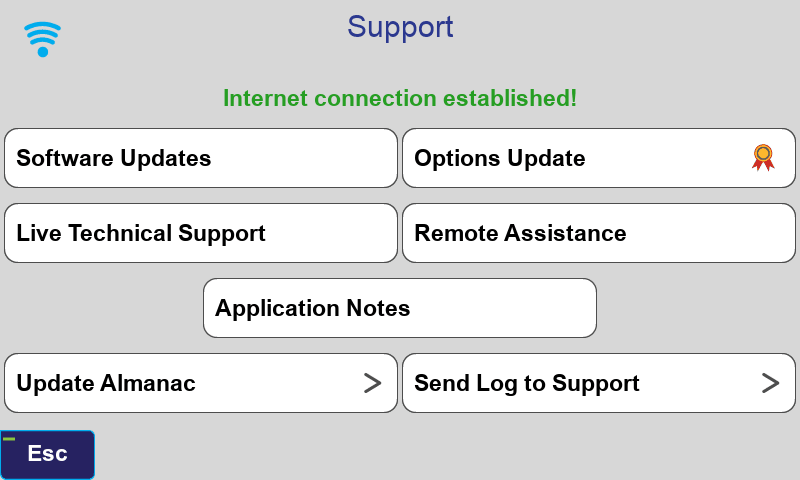 I get two different messages. Adam & I think that the failure to add the RTPK is what is preventing the RTN from working.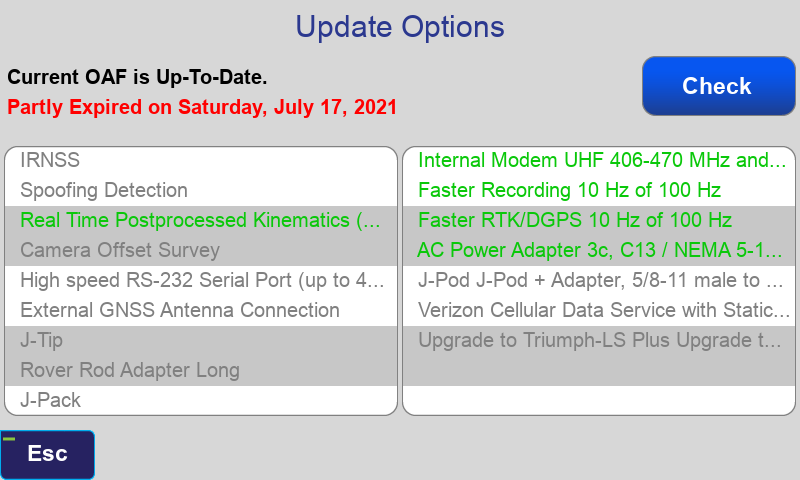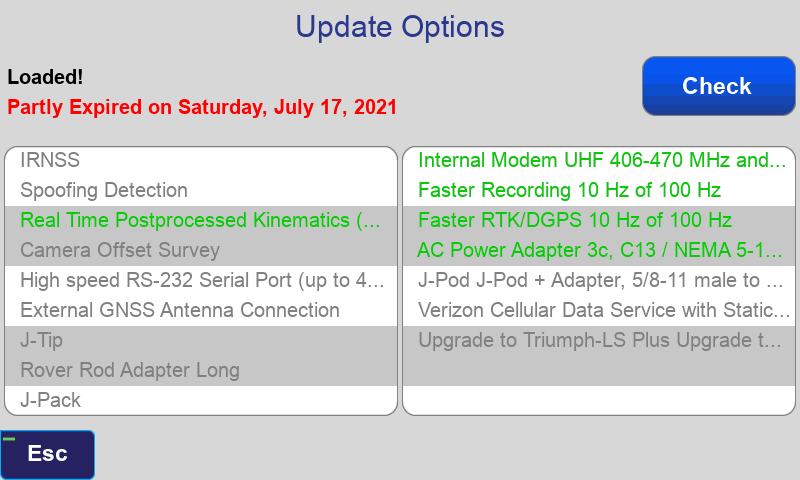 Then there is this problem of flashing red & orange buttons.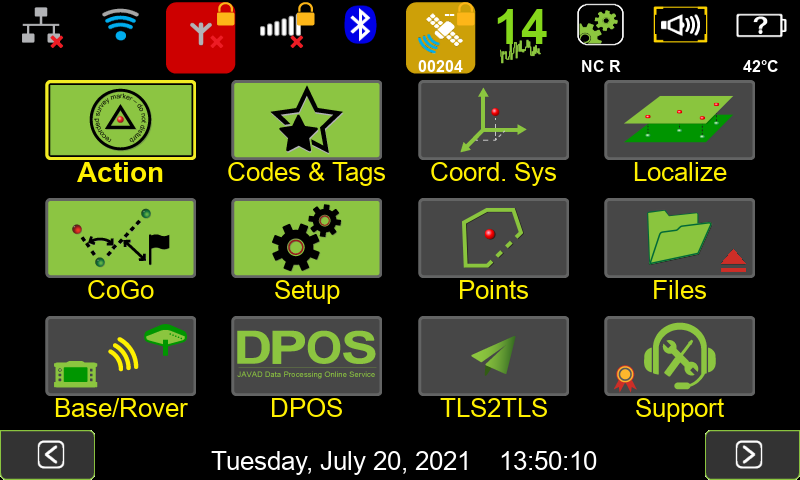 These are the three messages after pressing the red button. I'm not using UHF.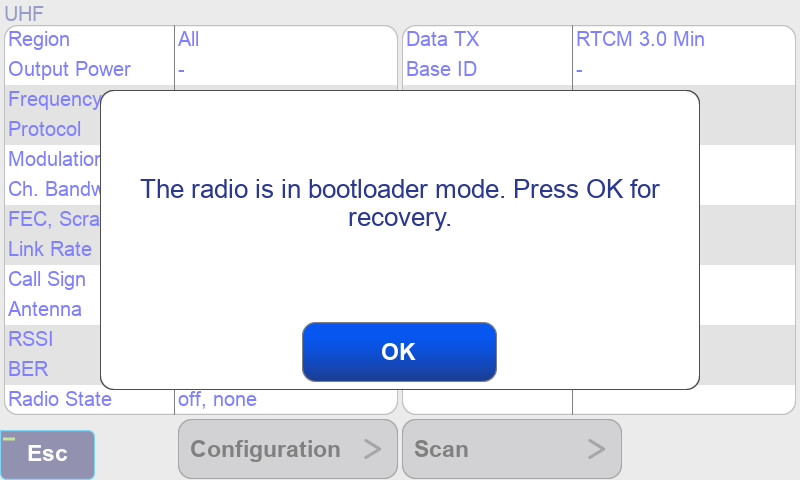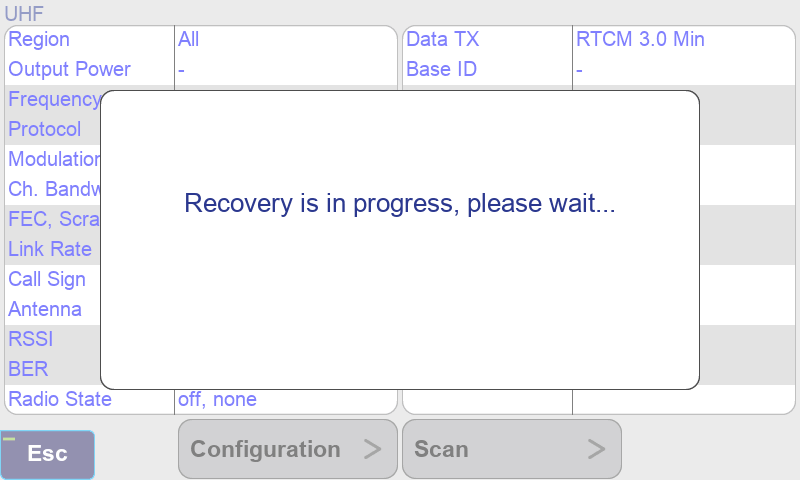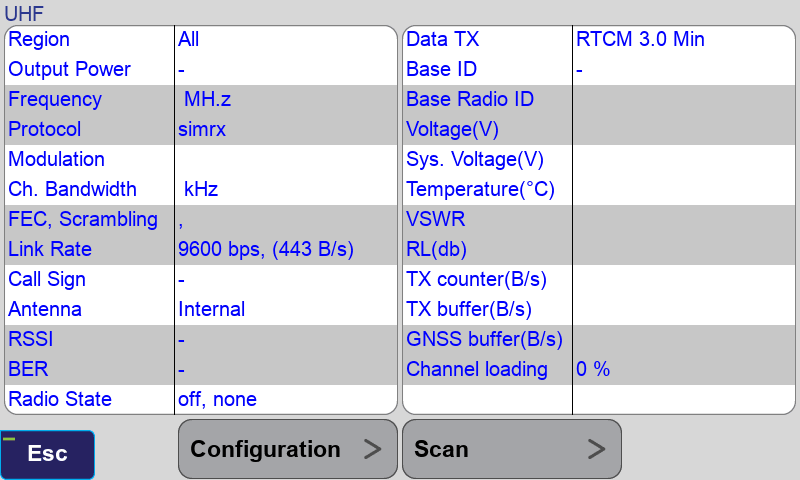 Then after pressing the orange flashing button…. This message appears.