For a better communication between Justin Link and JMT, I will like to use a "server-client" project exchange scenario by mounting a FTP server in JMT (new FTP services icon).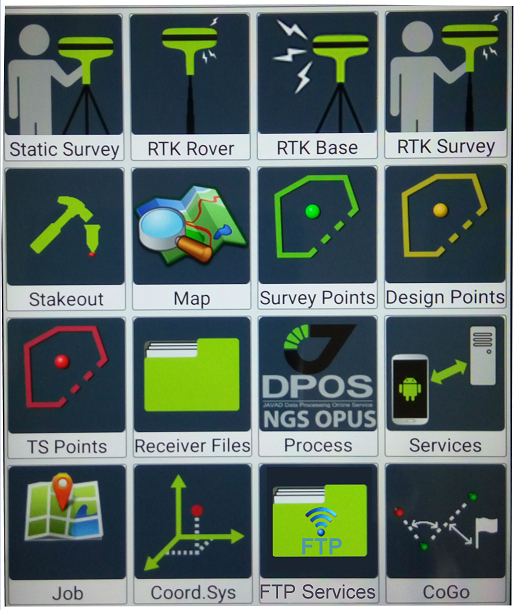 That could correspond with a project exchange dialog box in Justin Link, something similar to FileZilla Client interface (TriumphVS link / Project list).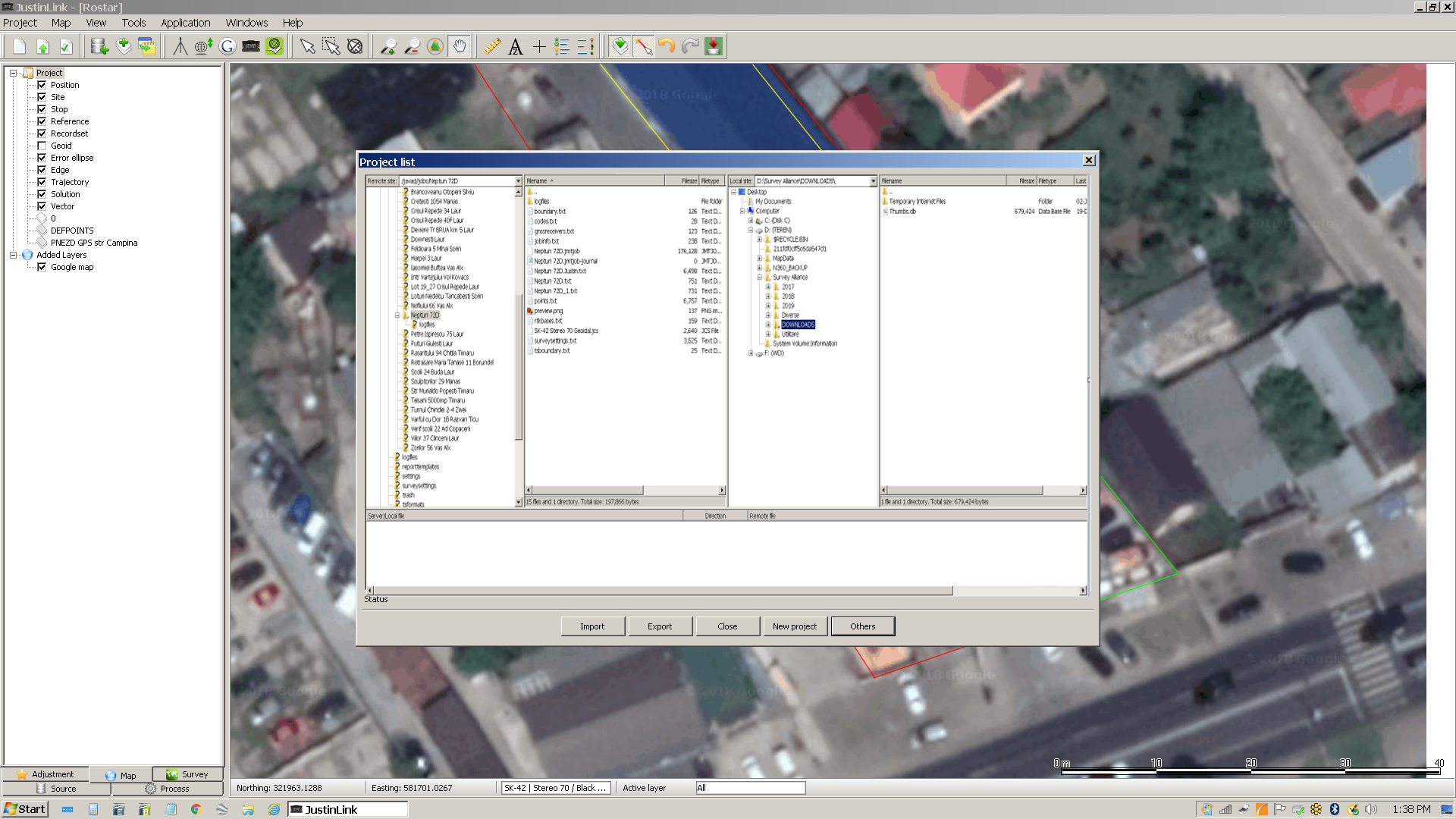 Probably this is already implemented, but I don't know how it works. I could exchange static files, RTK vector data with covariance information (similar to g-file from LS), then graphically view them, but Justin Link shows a Triumph VS icon then a dialog box with "Can't get tvs file" message.
Also, importing a classic *.RW5 / RAW file format from TS and perform coordinate reduction/adjustments, all of these accompanied by a friendly CAD environment with common drawing/modify functions, osnap settings, etc. could make Justin Link a better tool for every surveyor.