I noticed some vertical anomalies in a couple of recent projects, and when I checked the data recorded by my Triumph-LS for the base position I see that it changed sometime between January 14 and February 12. I'm trying to figure out if the problem lies with my receiver or the caster stream. Below are a couple of before-and-after screenshots for the same CRTN mountpoint (UCD1):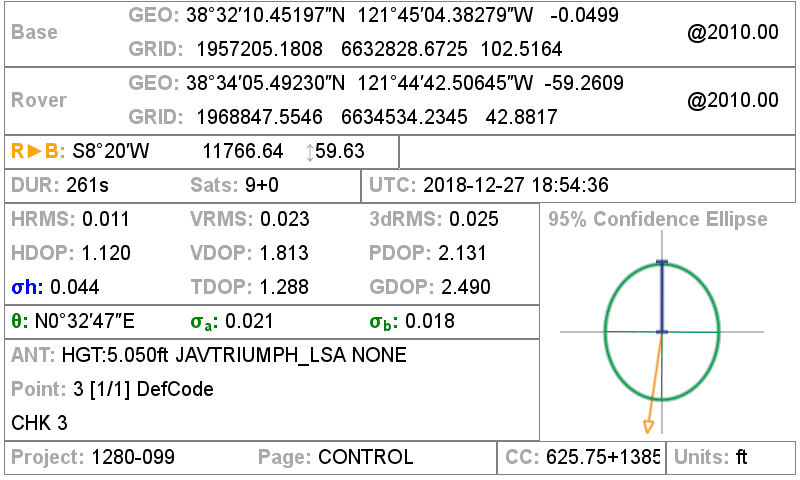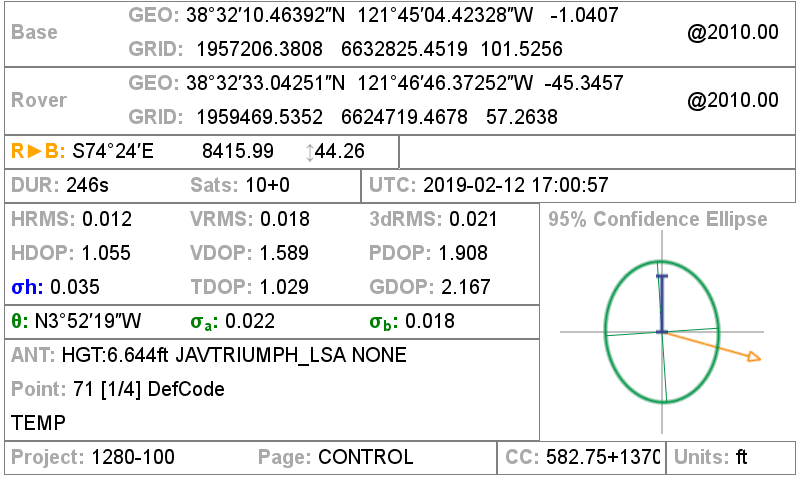 For what it's worth, the differences between the more recent values and the published positions are almost exactly a foot vertical and just over a meter horizontal. Coincidental numbers, probably, but they caught my eye.
I checked my setup to make sure I don't have any base shift going on (all zeroes). Does J-Field massage the base position at all, or is the displayed base position coming directly from the stream?