Hey Friends,
I wanna start a pragmatic list of improvements that I would LOVE to see in the future. Here's some thoughts I have.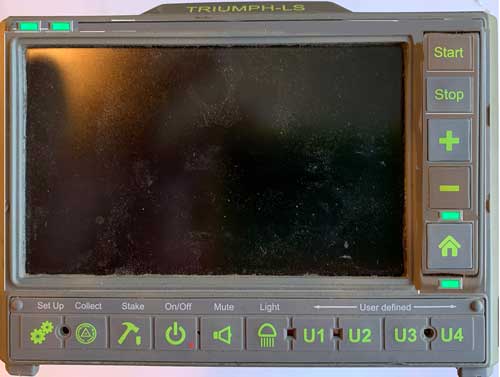 As I've stated before, the all-in-one device was a big selling point to me because it is less to carry. I can imagine how much simpler engineering and designing would be to have separate components... However, I do want to see some improvements in the future:
#1 would be a bigger and brighter screen. It's time.
#2 would be to be able to use other radio brands. I have never been satisfied with my Javad radio since day 1. Why can't we be friends?
#3 would be improved background maps like OnX. Has anyone figured this out?
A satellite based corrections system... or something independent of cellular and UHF.
I think the state of battery life is more than enough in this bad boy and I think nearly all of us can charge the unit each night. I would like to lighten the unit with a smaller, more efficient battery.
I don't like the black box on the back. Not sure it's hiding anything or what it's function is without the J-Mate? Can we add something to grip trees?
Things I have never used and would be alright without for me:

LAN port
Micro USB port
RS232 port
External GPS receiver port
The strap connectors on the side
Headphones jack
Hard buttons on the face I don't use or would be okay accessing with software:

battery, print screen, interference, help, warnings, mute, check mark, directional arrows, action

I'd like the Stake and Collect screens to have the same screen layout and have the same "Collect As" routine after the shot although I see why it is the way it is...
I think there should be Voice Recognition to "stake out point C13" or whatever. It's time.
To be able to collect data from any total station via bluetooth.
To be able to connect to my laptop via bluetooth to send/receive data files without Google Drive or Dropbox (Is this still not working?)
My J tip broke early on (not my fault) but a SIMPLER and sturdier improved Jtip. The idea is awesome!
Louder CLICKING when shooting (with volume control).
I want the Start/Stop hard buttons on the same side so I can use the same hand during the shot.
Add an integrated kick stand on the back.
I want a taller better Javad rover pole in a collapsible format.
I would like the industry standard 5/8" thread in the bottom to avoid the adapters.
I look forward to reading your ideas! Go!