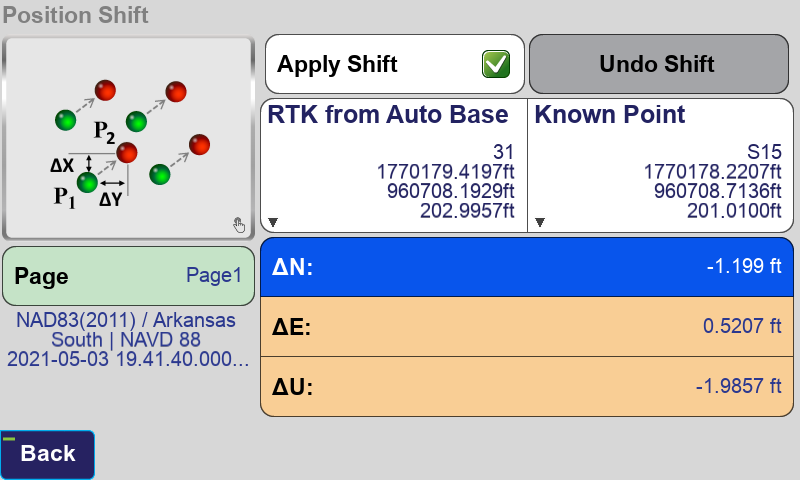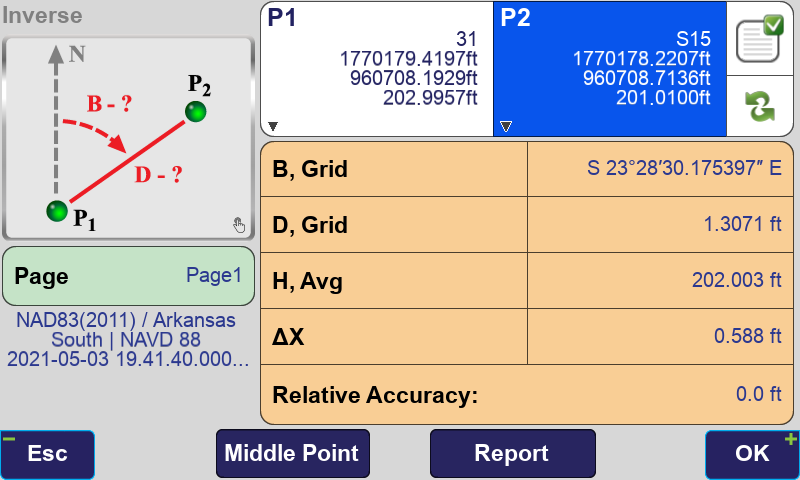 I have tried everything I can think of.
Point 31 is shot in from an autonomous base.
Point S15 is a STATE PLANE coord, from another surveyors plat.
AFTER hitting the hardware GEAR button twice, selecting REVERSE SHIFT, and giving it the coordinates, it looks like it has the shift in it. But, go to INVERSE, and they are still not on top of each other.
What am I doing wrong, and what is wrong here?
Thank you,
Nate